ari sabtu lepas, lepas bfast
MyLuV
antor eLLy balik ke umah cheras
coz
MyLuV
kerja on that day.
Bila dah sampai Cheras, umah kosong.. tak de orang..
masing2 dah ade aturcara
:-(
nasib baik eLLy ade xtra key
masok umah..emmm tengok TV tak de cite best,
makan nasi lemak yg di bawa dari umah Rawang..
hu hu makan lagik,
masuk bilik golek-golek ishhh
BORING
la
.
1st SMS to MyCousin
Na, ko kat mane?
aku kat Klang la
emm ingat kan kat ampang,aku nak ajak gi jejalan
ko datang la cini
ish .. laki aku keja da
ala aku pun boring nie
bla bla bla
.
2nd SMS to My2nd Cousin
Za, ko kat mane?
kat selayang arr
Oo.. Tak gi mane2 ke? jom gi klang, teringin nak gi umah kak lina ko
liza nak gi umah kawan, ade makan2 next week la
Oo ye ke, tak pe kak ly saje tanya.. coz i cuti ari nie
bla bla bla
.
3rd SMS to My3rd Cousin
T' kat mane? Jom gi Jln2 Boring nie..
hehehe jln bendenya, yati dok menjait la
adoiiii boring nieeeee
la ngape sampai lagu tu, mai la lepak cini tolong buat sembat'
sembat amendenye tak gheti la
bla bla bla
.
4th SMS to

Ita
Aku boring tahap gaban nie, ko typekan cara nak buat nasi ayam boleh?
atau ko call, aku salin..(nak call ko credit tak de) aku kat umah cheras nie
(hi hi Konon konon nak memasak lagi la nie)
Aku kat johor la
Arrrhhhhh boring nyeeeee !!!!!
Dlm kul 4.30pm -Ringggggg.. ringgggggg
akak kat mane? jom gi open hse umah Subra ..
:-) Akak kat umah cheras.. bila ?
Okey saya & Weni on the way to pick u up'

hu hu akhirnye !!!
lepas gi open hse, Kami antar weni kat Jln Klang lama,
from Jln Klang lama eLLy & Iva gi Shooping kat Jaya Jusco
.
hu hu kul 11:30pm baru sampai umah ...
MyLuV
dah balik kerja dah pun, giliran dia pulak yg tunggu eLLy kat umah
Iva singgah sembang2 jap kul 12 malam baru eLLy balik Rawang.. ha ambik ko
.
hu hu Im So Soo Soo Happy !! thanks Iva you make my day !!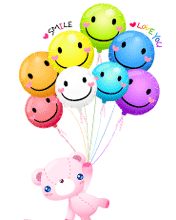 Ps - eLLy nie tak gheti tau nak gi jejalan sorang sorang..
mcm tak best jee.. mcm mane pun mesti ade seorang teman!
hu hu bila la aku nak berdikari sendiri nie.. bila ? bila eLLy bila?